It's always sad when a legend leaves. So it was for Sami who left Anfield after 10 fantastic years. The friendly Finn made 464 appearances for the Reds and won just about every medal going bar the league. Rafa brought him on here in the dying minutes for Gerrard and he took the captains armband. He even had a header cleared off the line which would have been epic. You could see how much it meant to him when the players hoisted him shoulder high and the emotion of it got to him . I respect his decision to go and play but I hope that he'll return to join the coaching staff when he's finished in Germany.

The game itself almost seemed of secondary importance to Sami's swansong. Torres opened the scoring with a fine header from a Kuyt cross. Deadly Dirk took the second but was helped with a large deflection off Hutton. Yossi rounded off the goals with a cheeky effort. He has such quick feet that players buy his feints and dummies but now that he has a few months of form and confidence behind him, they are coming off and he has become extremely deadly. Keane scored a consolation goal for Spurs and didn't celebrate which was nice to see. It didn't work out for him at Anfield but I don't have any ill feelings towards him. He was the wrong buy but that's not his fault. Maybe if he'd scored more he'd still be here but I doubt it. I think he took away from our best XI rather than added to it.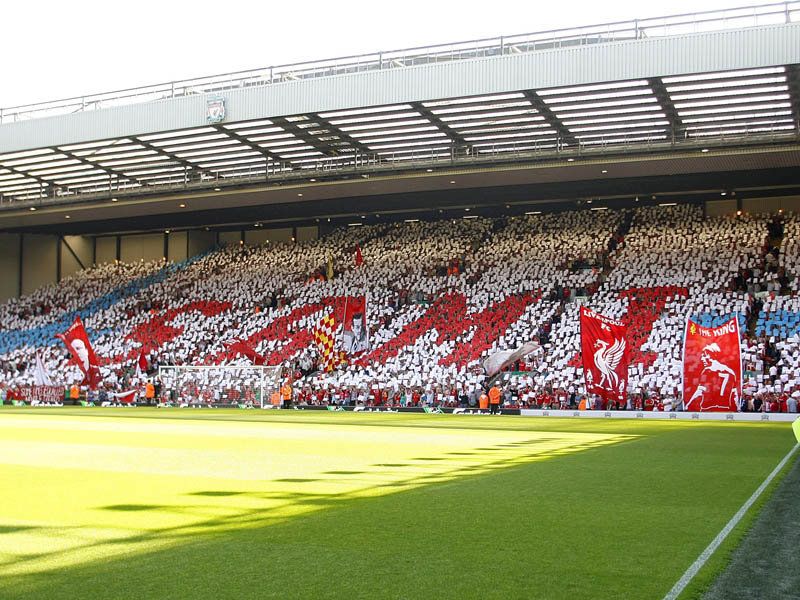 Gaz Baz continues to be linked with a move to L4 just as consistantly as Alonso is being linked with a return to Spain. Rafa was asked about it post match and said:

"Xabi has three years on his contract and we're really pleased with him. We do not want to sell. He is not for sale. He says he's happy here in Liverpool. He says it to you in every single interview and press conference."

Oliver Kay in the Times reckons that we're going to open formal negotiations with Tevez after the champions league final. Sky are linking Youann Gourcouff who did really well on loan from AC Milan to Boureaux this season. Mascherano says that he would like to be reunited with Tevez. If this report is to be believed, we've had a €20m bid rejected by Napoli. He's a really exciting player and could be credible alternative to Tevez or Silva and might be easier to capture.

I'll put together a season review in the next few days but then it'll be hibernation on the blog for the summer. I may do an occasional post if we have a big signing but you can check out the twitter feed for brief updates.