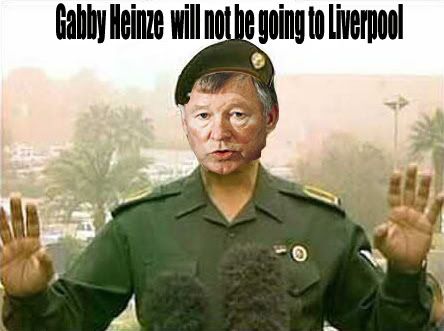 Comical Alex reckons that "Tevez is our player". Then he decided to cricise Liverpool for going on as if Heinze is our player. The mind boggles. The leagal eagles have been called in in the Heinze affair. I was bored with this a long ime ago but I reckon it's going to run and run.

Since my last post we've played two matches in the Barcleys Asia Trophy. First of all, we beat South China 3-1 with goals from Riise, Alonso and Agger. That put us through to the final where we lost to Portsmouth on penalties. What a disaster, or not as the case may be.

The big news of the week was the unveiling of the plans for the new stadium. It looks incredible. The official webiste has a new section for the stadium. Opening for business in 2010 with a capacity of 78000 if all goes according to plan.

Next up is a friendly against Shanghai Shenhua on Friday evening followed by Feyenoord on Sunday evening. I expect that as we get nearer the premier league kick off we might see something approaching a first team in advance of the Villa match.