When the kid's on form, we're on form. Torres led from the front in a stunning 3-0 win over Sunderland. He struck after 3 mins with an incredible goal, likely to win goal of the season. Johnson added a second before half time. El Nino struck again to make it 3 with a nonchalant finish inside the area when set up by Johnson. It was a dominant display from the team and not a beach ball in sight. The only surprise is that the victory wasn't greater.

There were many standout performers in a great showing from the home team. It's hard to say anybody played badly. My top picks would be Torres, for obvious reasons. He's in brilliant form right now and it looks like nobody can stop him. He could have had many more after hitting the post and missing a few presentable chances. Johnson seems to be back in the swing of things. He's showing the form of the early season when we were playing well. He's such a threat with his dribbling ability on the right. His goal was with his left foot from outside the area. He linked up well with Maxi who's coming into his own now. His technique and movement are fantastic. His not a pacey winger who'll beat the full back on the outside, more like an inside right. He was at the centre of many great moves we put together. More of this kind of thing. We really need Spurs and City to slip up but if we can build on our good home form, we're still in with a shout of fourth.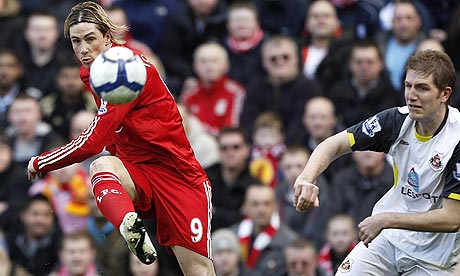 Liverpool face Benfica away on Thursday night. This is going to be really tough. I expect Lucas to return to the lineup for this one. We'll probably try to keep it tight and hit them on the break with Torres and Babel. They're a good team, the best Everton have faced this season according to a Toffee supporting mate of mine.

The guardian say that we've accepted an initial £6m bid from CSKA for Albert Riera. However the Echo contradict this by saying it's Spartak Moscow who will capture him, on loan until the end of the season. Either way I expect he's likely to leave at the start of April.

Here's a highlights package of Dani Pacheco. Another one of the reserves, Jordy Brouwer, scored a long range screamer against Hull reserves this week. That 1-0 win means the reserves remain unbeaten this season, a great effort by John McMahon.