Arsenal 2-1 Liverpool was what the scoreboard displayed at full time. We were treated to two stunning strikes in a really open and attacking game. Both Insua and Merida provided goals to savour. We played quite well and could have won it. Arsenal carved us open a few times but they took their chances. Babel in particular spurned a glorious chance when he failed to connect a few yards in front of goal. That could have changed things.

Dirk was captain on the night and did his best to gee the lads on to victory. Cavalieri didn't really impress and I would worry if Pepe gets injured. The real surprise showing on the night was Degen who rampaged forward from right back showing great pace and attacking ability. It was heartening to see and we have some proper cover and right back now between him and young Marty Kelly.

All eyes were on Alberto when he came on near the end. He showed great touch and ability with one sublime raking ball to Degen on the right standing out. He might have won a penalty at the death when an overhead kick hit Senderos on the arm. Might have been soft but you do see them given. That would have been a dream debut for the little Prince.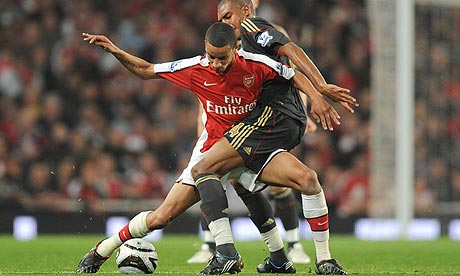 Now it's back to the league and we face a tough trip to Craven Cottage on Saturday afternoon. Hodgson is doing a great job there and they've gone from being a shambles to a well organised team. I fancy them to blockade the goal and frustrate us, which is their right. We'll need to keep concentration on set pieces and hope that Torres & Yossi can carve them open.

Tony Barrett in the Times exposes the brutal truth behind life at Anfield under Rafa the cold and heartless dictator. Good lad Tone.

The Telegraph reckon we're after Juan Mata of Valencia. With what money? The Guardian say that we're offering Pepe a new deal. Sign him up quick smart. Best keeper in the league for me.

Click here to watch Jan Molby's legendary goal against Utd from 1985. It was thought lost for years but is now availabe to view online. Classic goal from the days before his butt was bigger as his talent.